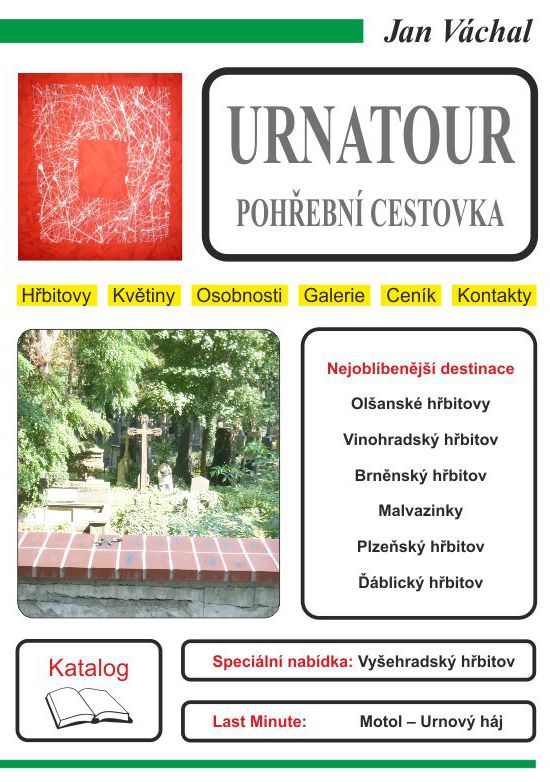 THE URNTOUR - Funeral Travel Agency

A comedy about what happens when you have a liking for cemeteries, make friends with a gravedigger, move into a bizarre place in an old apartment building and top it all off by finding a beautiful, somewhat goofy girlfriend. Before you know it, you are running a funeral travel agency, taking the dead on holiday in their urns. Yet it had such innocent beginnings. What started out as a friendly offer of help has turned into a fully functioning travel agency with a large clientele. And why not send your dearest departed on holiday? Why must they stay in the same place when they can rest in new surroundings in an attractive cemetery (from a wide choice in a catalogue), where they will meet other deceased, and perhaps make new friends, maybe even get to meet a favourite long-dead famous person or two? But although the cremated in their urns are calm, patient customers, their living relatives are a source of many incredible adventures. Some people have strange wishes. But they do say that the customer is always right.






The Urntour Funeral Travel Agency. For the last-mentioned, Jan Váchal received an honourable


mention in the 2018 Miloslav ©vandrlík Prize, which is conferred by the Czech Writers' Guild.

.